MVAOCOU Goes 5 for 5 at NWIBA Honor Band Auditions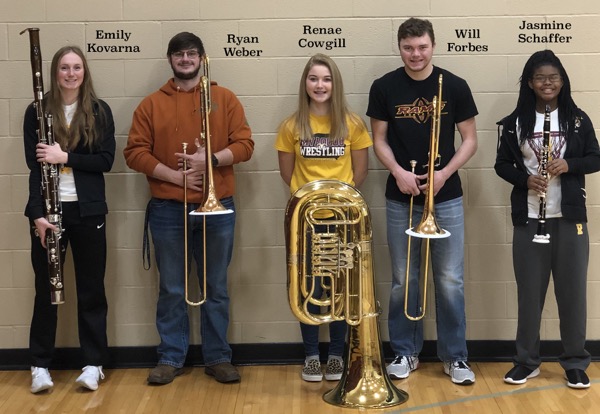 Five MVAOCOU High School musicians have been selected to the 2021 Northwest Iowa Bandmasters Association High School Honor Band. All five students who auditioned from MVAOCOU were selected to the band. Renae Cowgill, Will Forbes, Emily Kovarna, Jasmine Schaffer and Ryan Weber auditioned virtually by video submission of the required audition materials in November. The honor band event would have been held Saturday, January 9th at Eppley Auditorium at Morningside College in Sioux City. However, the event has been cancelled due to the pandemic.
Despite the possibility of cancellation, NWIBA forged ahead with the auditions and selected students to two 100-piece bands. Due to Covid-19, the audition format was changed to a video submission of all required material. Auditions are typically held in-person with adjudicators asking students to perform excerpts the prepared material. MVAOCOU students managed the changes well with all five earning northwest Iowa district selections.
Photo by Mr. Kovarna. Thanks, Dave!